ABOUT HOSPITAL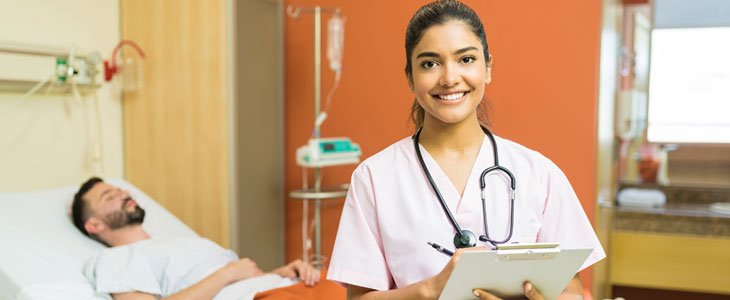 Founded upon a vision to provide advanced cancer care in Bhopal and the rest of the world "Career Institute of Medical Science" CIMS Bhopal has come a long way from its inception in 2003. It is now the best private hospital in Bhopal. The visionary fuelling this Nobel mission is Shri Vishnu Rajoriya. Today the hospital is the epitome of the best hospital in Madhya Pradesh.
"Leading a life in service of others is far more satisfying than acquiring materialistic wealth." These thoughts have enabled CIMS to grow by leaps and bounds. A part of "Career Society" CIMS is a non-profit and charitable organization that under 80G and 12A provide education and health services.
With the Ayushman Bharat Yojana, ESIC scheme and CM Relief Fund CIMS provides medical aid to the needy and economically backward population. The hospital also has the best doctor for cancer treatment in Bhopal.
CIMS has expanded to feature in the 10 best hospitals in Bhopal. It has a multistorey building providing multi-specialty healthcare to people of all ages and economic backgrounds from far and wide.
India is mushrooming in the field of "Medical Tourism". India is the best place for treating Cancer and CIMS is a part of this national program. Chemotherapy treatment in Bhopal is affordable. Advancements in oncology in Bhopal are part of the treatment regime at CIMS. It offers best healthcare especially cancer care with complete assistance to international patients. Experienced and well-trained doctors, English-speaking staff, and nurses along with Bhopal being a clean and green city make CIMS an ideal place to get treated. The most conscious budget travelers can afford healthcare at CIMS.
One of the best hospitals in Bhopal and Madhya Pradesh CIMS is today the No 1 option for cancer care. It is also a sort-after general hospital for medical and surgical emergencies.
In the last 5 years, CIMS has become the center for advanced radiotherapy in Bhopal. It has equipped itself with the latest diagnostic equipment, good infrastructure, increased staff, and well-experienced doctors.
CIMS association with Karkinos www.karkinos.in has made Cancer treatment life-changing. It uses state-of-the-art technology in oncology. Along with these facilities CIMS is also known as the best pediatric oncology hospital in Bhopal.
The fight against cancer continues with awareness camps and cancer screening camps set up in Madhya Pradesh across regular intervals therefore CIMS is the best cancer treatment center in Bhopal. In the last 1 year, CIMS has organized almost 50+ camps in different communities, rural areas, basti, and corporates.
The endeavor to be the best medical center near you and provide basic and life-saving healthcare to every section of society is the driving force behind our enthusiasm and progress.
With each day CIMS strives to ensure that people live healthy lives.